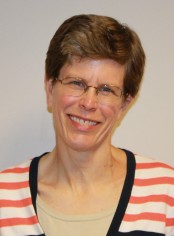 Jump Start Your Metabolism with Interval Training
Wish you could burn more calories but you have limited time to exercise?  Try interval training to effectively hit the "reset" button on your metabolism to a higher rate during your workout and keep it there for up to 24 hours afterwards.  That's the scoop from both the Mayo Clinic plus the American College of Sports Medicine.  Interval training means that during an exercise session the person alternates between periods of intense exertion and periods of lighter exertion
So, what do you do?  For example, if you're a walker and you usually exercise for 30 minutes, incorporate jogging for 30 seconds every 5 minutes.  Once you get used to that pace, you can increase the interval length to a minute, and decrease the walking segments to 4 minutes.  If you're less fit and just starting out, you could alternate leisurely walking with periods of faster walking.  If you're already a runner, you could include intervals of sprinting for 30 seconds, then resume your normal pace.  The next interval could be two or three minutes.  Be sure to warm up before starting any exercise.
What are other benefits of interval training?  Per the Mayo Clinic Newsletter:
You'll burn more calories. The more vigorously you exercise, the more calories you'll burn — even if you increase intensity for just a few minutes at a time.
You'll improve your aerobic capacity. As your cardiovascular fitness improves, you'll be able to exercise longer or with more intensity. Imagine finishing your 60-minute walk in 45 minutes — or the additional calories you'll burn by keeping up the pace for the full 60 minutes.
You'll keep boredom at bay. Turning up your intensity in short intervals can add variety to your exercise routine.
You don't need special equipment. You can simply modify your current routine.
If you are just starting an exercise program, or have a chronic health condition, it's a good idea to talk with your doctor before trying interval training.  Interestingly, however, the Mayo Clinic is reporting that recent studies show that interval training can be used safely for short periods even in individuals with heart disease.
Written by SFHP Instructor Elaine Torrie